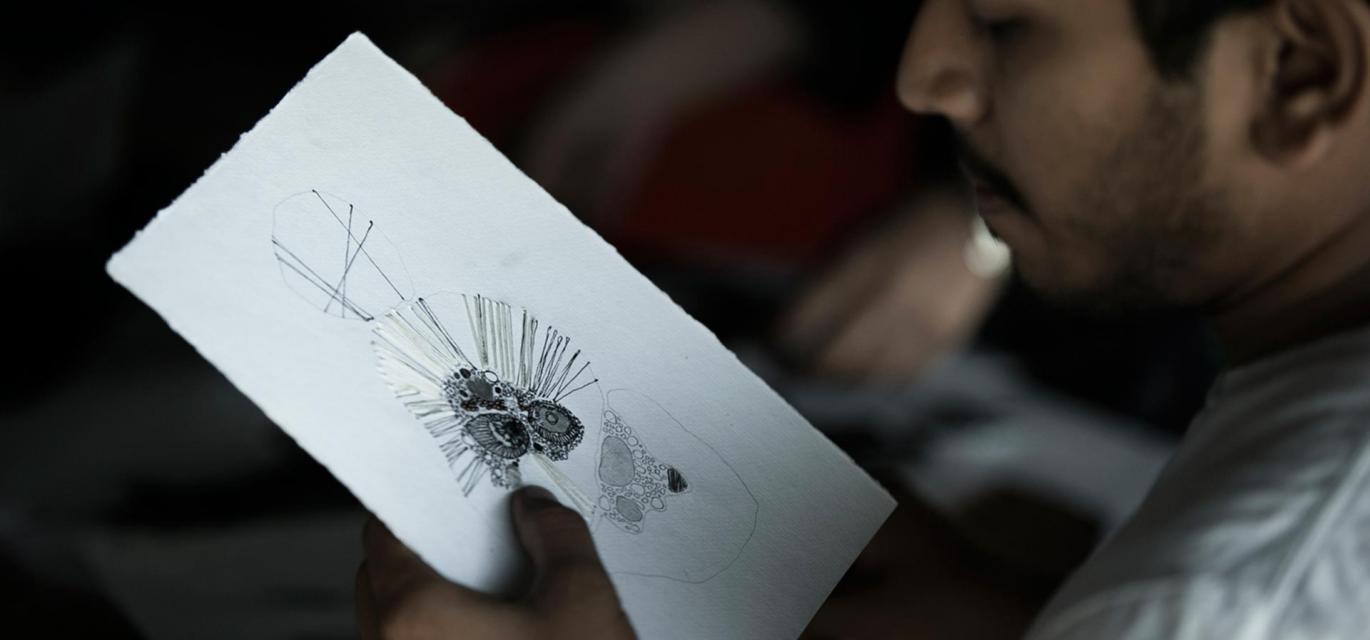 About Delhi Campus
NIFT was set up at Delhi in 1986 and had only one programme of Fashion Design in its first year. The campus initially started functioning from a temporary two room set up in its formative years and shifted to a full-fledged campus in 1994. The building designed by Dr. B.V. Doshi is based on the concept of a central step-well to conserve rainwater, a traditional Indian Baoli and is listed as one of the modern Iconic architecture of Delhi. NIFT at that time had only four programmes, two at master level (Garment Manufacturing Technology & Apparel Marketing and Management) and two at bachelor level (Fashion Design and Accessory Design). Delhi is the largest campus that offers all programmes of NIFT i.e. seven bachelor and three master programmes and has the largest student strength.
Campus Presentation
Craft Cluster Initiative
The range of diversity in living traditions in handicrafts and in textiles particularly handloom in India is nothing short of breathtaking and it has been an ongoing effort in NIFT to document and showcase that knowledge and to impart to its students a heightened understanding of the legacy and technical skills of the multitudinous Indian craft traditions. This effort has gained a fillip through the Craft Cluster Initiative supported by the Development Commissioner Handlooms and Handicrafts which has institutionalized the initiative in the curriculum of all design and management courses of NIFT so as to build on the synergies of sustained interaction with craft communities in all corners of the country.