Diversified Career Options
The programme adopts a holistic approach towards cultivating postgraduate students meant for techno managerial roles in the fashion and allied manufacturing sector. In the initial courses students are oriented towards the apparel manufacturing industry as they learn various operations and processes involved. Concurrently the programme imparts managerial concepts related to operations. 
Technology subjects relating to the engineering of patterns using manual method and computer-aided design and construction of garments allow the students to understand product specifics. Knowledge of various machineries involved ranging from the basic mechanisms to new age automated machineries ensure the students are aware of technical issues which arise due to product complexities. This enables identifying accessible solutions and development of related indigenous solutions. Extensive inputs are given in areas of Plant layout, Industrial engineering, Maintenance engineering related to manufacturing of fashion goods.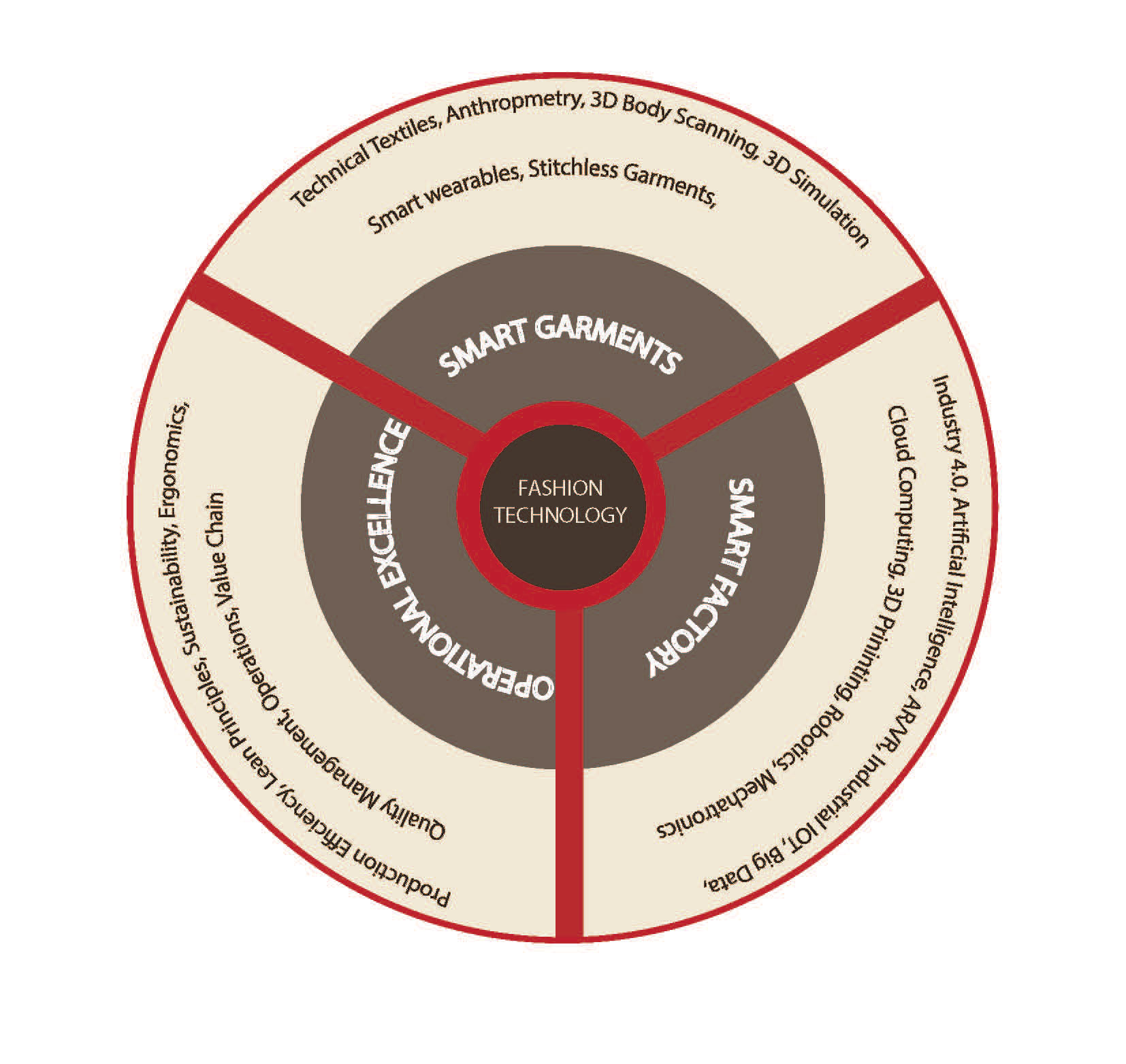 Skills relating to usage of new age software tools pertaining to managing information and data that enable the students to delve into researching of relevant areas are enriched in the later part of the programme. Production and demand planning skills, technology and data management skills are honed during the programme. Additionally inputs of entrepreneurship and developing of business plans are provided. The programme requires the student to undertake a thesis in the field of their choice to research and derive solutions by way of collaborating with domestic and international companies.